DIN SEPTEMBRIE LA NATIONAL TV
Dream of the Emperor/ King's Dream este o drama istorica realizata si difuzata de KBS intre septembrie 2012-iunie 2013 care insumeaza 70 de episoade.
Scenariul este realizat de Yoo Dong Yoon, acesta fiind al doilea proiect al sau , iar regia este semnata de Shin Chang Seok (The Iron Empress) si Kim Sang Hwi care lucreaza pentru prima data la un serial, acesta avand experienta doar in filme artistice.
Actiunea urmareste proiectele regelui Choon-Choo (mai tarziu cunoscut ca regele Muyeol al dinastiei Shilla)si a generalului sau Kim Yoo Shin de a distruge regatul Baekje si de realiza cea mai infloritoare perioada a dinastiei Shilla.Nu se va pune accentul pe razboaie , cat pe realtiile diplomatice din aceea perioada cu marile puteri - Japonia si China.
Totodata vom revedea povestea reginei Deokman
CHOI SOO JONG- CHUNCHU/REGELE MUYEOL
PARK JOO MI-REGINA SEONDEOK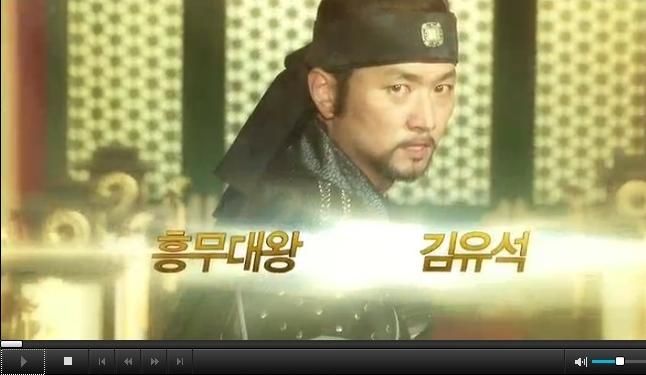 KIM YOO SUK- GENERALUL KIM YOO SHIN
YI YOUNH AH- REGINA SEUNGMAN
CHOI SOO JONG- REGELE CHOON CHOO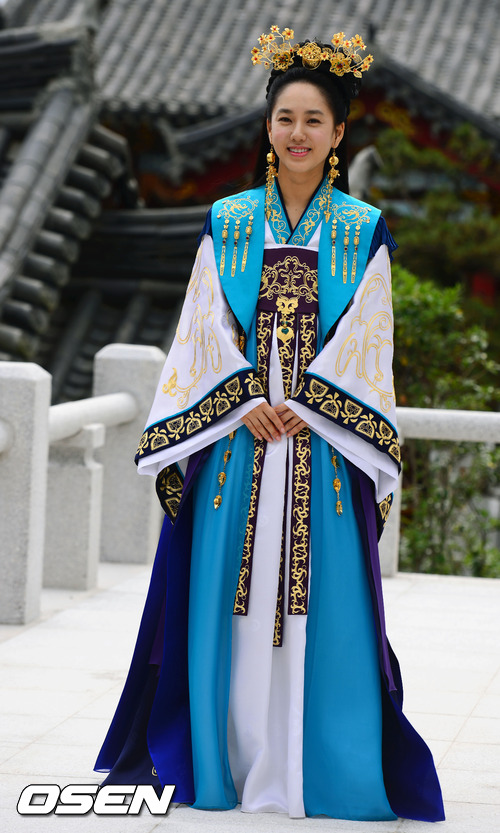 PARK JOO MI- REGINA SEONDEOK
KIM HYUN SOO- REGINA SEUNGMAN(COPIL)
NO YOUNG HAK- YOOSHIN(COPIL)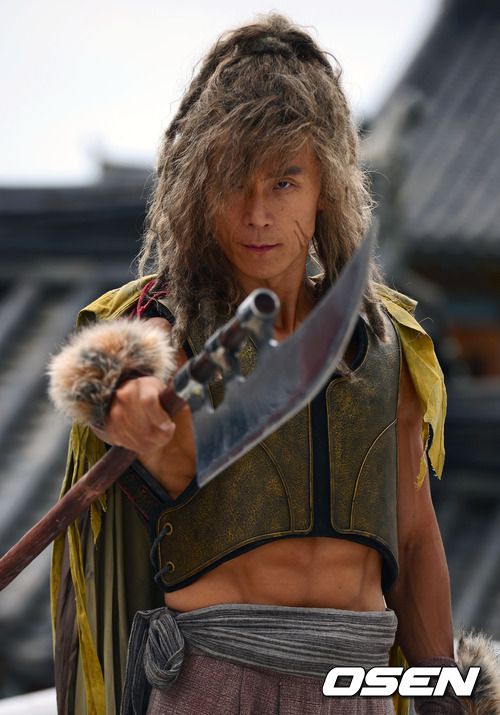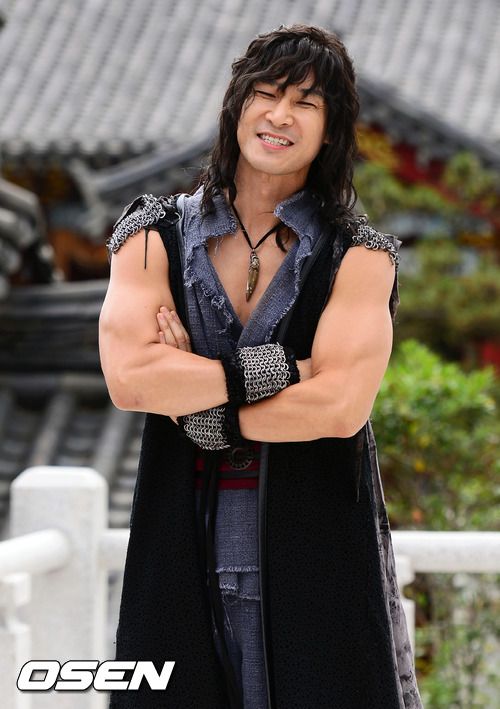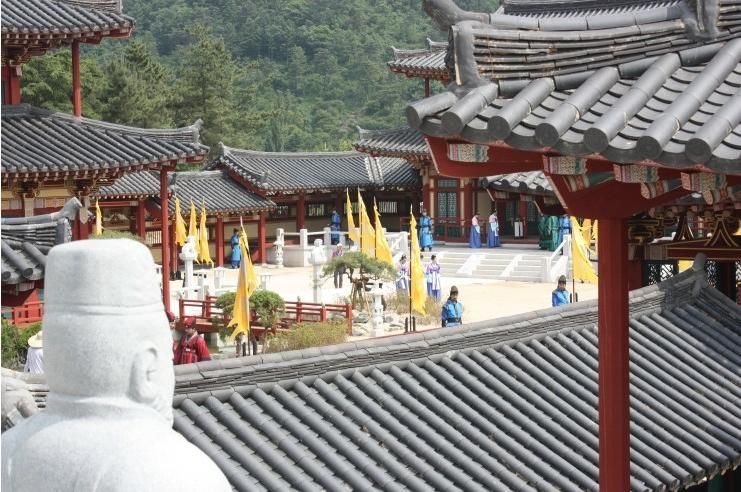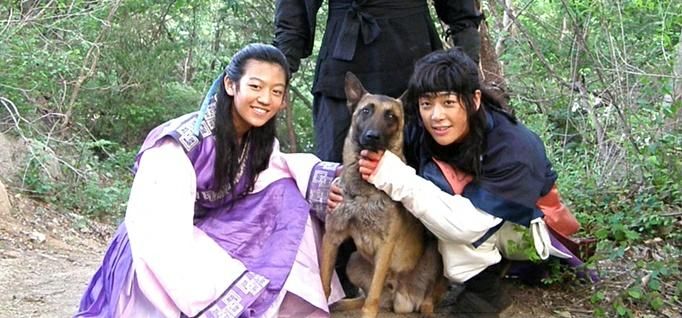 CHOON CHOO & YOOSHIN (COPII)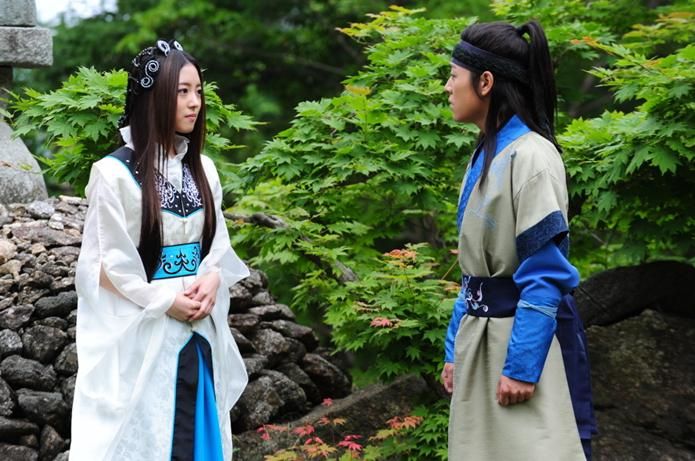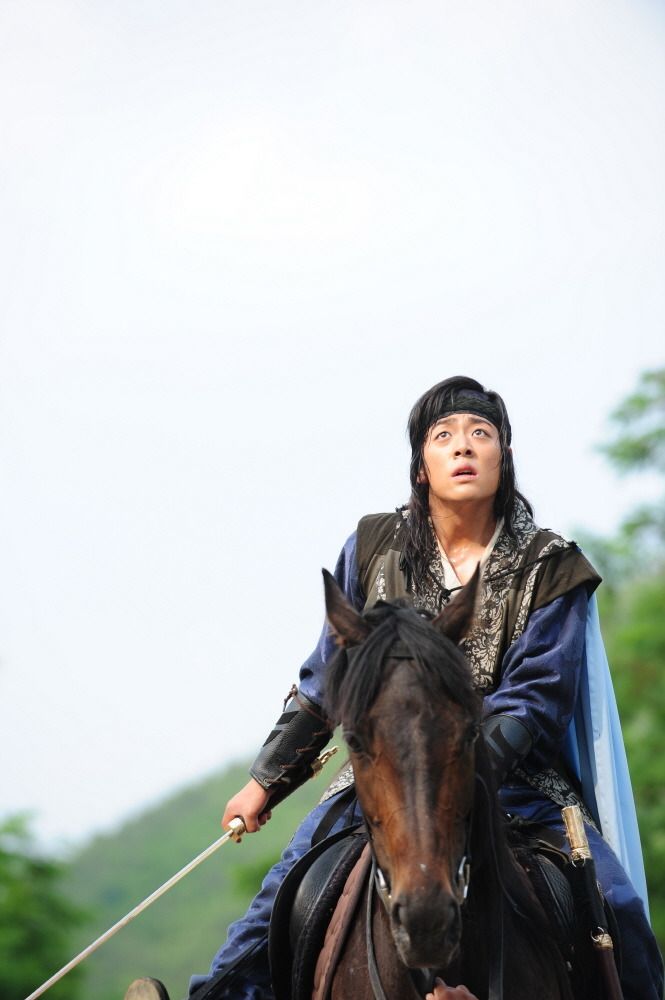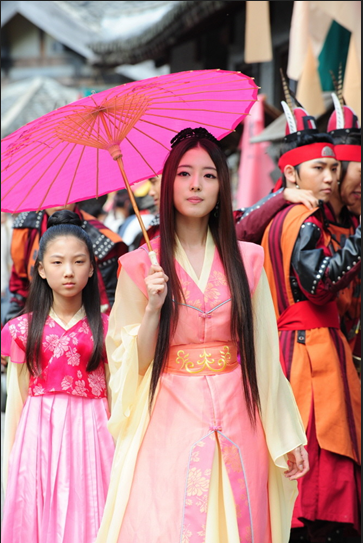 IMAGINI SI DE LA CONFERINTA DE PRESA: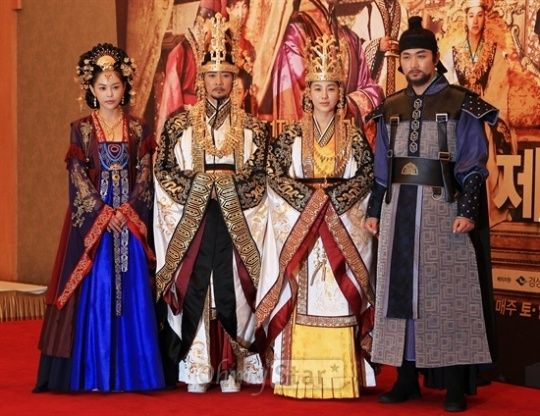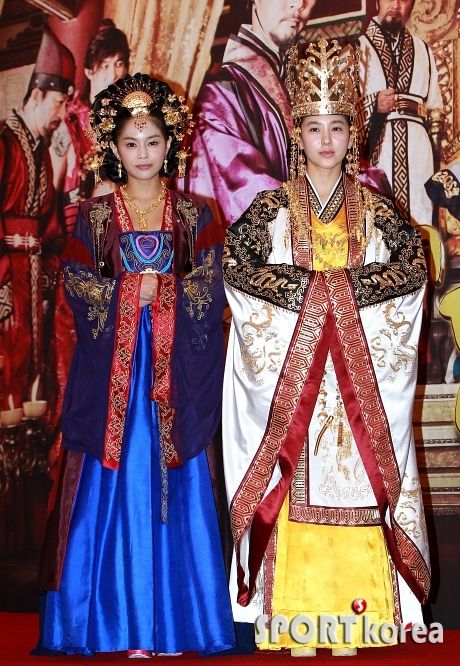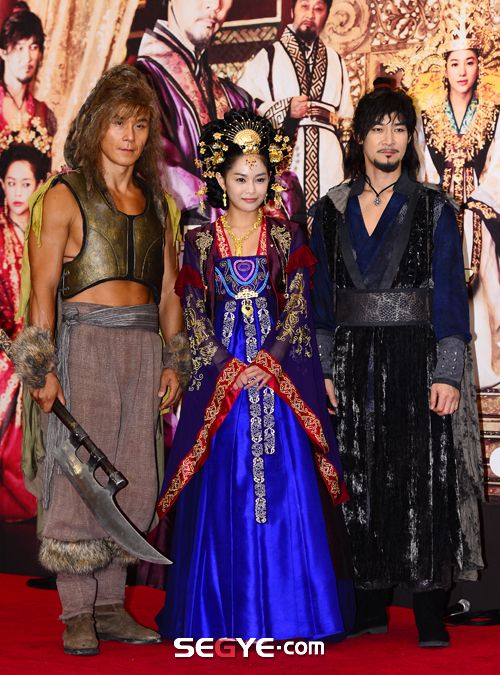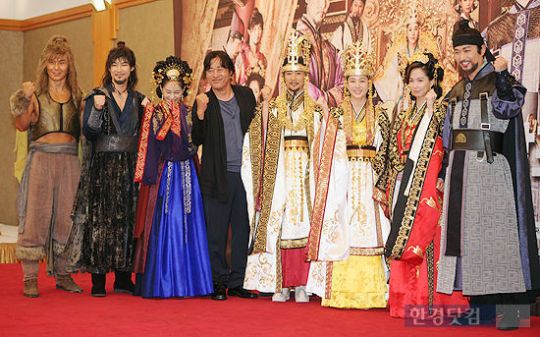 | | | | |
| --- | --- | --- | --- |
| | | | |
| | | | |
| Choi Soo-Jong | Kim Yu-Seok | Hong Eun-Hee | Lee Young-Ah |
| Kim Choon-Choo | Kim Yoo-Shin | Queen Sundeok | Queen Seungman |
| | | | | |
| --- | --- | --- | --- | --- |
| | | | | |
| | | | | |
| Jeong Dong-Hwan | Lina | Min Ji-A | Choi Il-Hwa | Kim Ye-Ryeong |
| Kim Yong-Choon | Queen Moonmyung | Boo-Hee | Kim Seo-Hyun | Madam Manmyung |
| | | | | |
| --- | --- | --- | --- | --- |
| | | | | |
| | | | | |
| Kim Ha-Kyun | Lim Hyuk | Hong Il-Kwon | Lee Il-Jae | Bae Do-Hwan |
| King Jinpyung | Al Chan | King Galmoon | Ho-Rim | Yeom-Jang |
| | | | | |
| --- | --- | --- | --- | --- |
| | | | | |
| | | | | |
| Baek Jae-Jin | Jang Dong-Jik | Kim Kyeong-Ryong | Lee Jung-Yong | Lee Se-Young |
| Man-Choon | Bi-Hyung | Nan-Seung | Gil-Dal | Chun Gwan-Nyeo |
| | | | | |
| --- | --- | --- | --- | --- |
| | | | | |
| | | | | |
| Kim Jin-Yi | Jang Joon-Nyoung | Maya | Park Cheol-Ho | Jo Kyung-Sook |
| Shi-No | Mo-Chuk | Ho-Rang | King Moo | Princess Chunmyung |
| | | | | |
| --- | --- | --- | --- | --- |
| | | | | |
| | | | | |
| Chu So-Young | Kim Hyun-Sook | Jeong Jae-Sun | Jo Yang-Ja | Im Nan-Young |
| Princess Bora | Madam Jaemae | Queen Sado | Queen Manho | Queen Maya |
| | | | | |
| --- | --- | --- | --- | --- |
| | | | | |
| | | | | |
| Lee Si-Won | Jang Min-Kyo | Seo In-Seok | Lee Woo-Suk | Park Chil-Yong |
| Princess Boryang | Prince Boro | Sook Hol-Jong | Eul Je | Kim Hoo-Jik |
| | | | | |
| --- | --- | --- | --- | --- |
| | | | | |
| | | | | |
| Yang Jae-Seong | Park Jae-Woong | Kim Hyuk | Lee Dae-Ro | Jo Jae-Wan |
| Im Jong | Kim Heum-Soon | Keum Koon | Monk Wongwang | Baek Suk |
| | | | | |
| --- | --- | --- | --- | --- |
| | | | | |
| | | | | |
| Lee Ah-Lee | Kim Hyun-Jung | Lee Jin-Woo | Cha Ki-Hwan | Lee Jong-Su |
| Cha Bi | Myo Rang | King Uija | Kye Roo | Kim Beob-Min |
| | | | | |
| --- | --- | --- | --- | --- |
| | | | | |
| | | | | |
| Jeon Kwang-Jin | Choi Cheol-Ho | Hong Soo-A | Choi Dong-Joon | Ahn Shin-Woo |
| Kim In-Moon | Bi-Dam | Yeon-Hwa | Yeongae So-Moon | King Bojang |
| | | | | |
| --- | --- | --- | --- | --- |
| | | | | |
| | | | | |
| Kim Tae-Hyung | Choi Kyu-Hwan | Lee Won-Bal | Choi Wang-Soon | Lee Myung-Ho |
| Kang Soo | Kim Jin-Joo | Kim Poom-Il | Ye-Won | Yang-Do |
| | | | | |
| --- | --- | --- | --- | --- |
| | | | | |
| | | | | |
| Jung Wook | Yoon Hong-Bin | Kong Jung-Hwan | Heo Jeong-Min | Kim Min-Ki |
| Poong Wol-Joo | Kwan-Chang | Boo Yeo-Woong | Boo Yeo-Tae | Boo Yeo-Hyo |
| | | | | |
| --- | --- | --- | --- | --- |
| | | | | |
| | | | | |
| Choi Jae-Sung | Hong In-Young | Kim Cheol-Ki | Yun Seung-Won | Seo Dong-Soo |
| Kye Baek | Hwa-Shi | Do-Choong | Emperor Taizong of Tang Dynasty | Emperor Gaozong of Tang |
| | | |
| --- | --- | --- |
| | | |
| | | |
| Jung Heung-Chae | Sun Dong-Hyuk | Bang Hyung-Joo |
| Su Dingfang | Yoo In-Won | Dong Bo-Ryang |
Young Cast Members:
| | |
| --- | --- |
| | |
| | |
| Chae Sang-Woo | No Young-Hak |
| Kim Choon-Choo | Kim Yoo-Shin |
| | | | | |
| --- | --- | --- | --- | --- |
| | | | | |
| | | | | |
| Sun Joo-A | Kim Hyun-Soo | Kim Ki-Doo | No Young-Joo | Lee Hye-In |
| Queen Sundeok | Queen Seungman | Yeom-Jang | On Koon-Hae | Cha Bi |
SURSE: soompi, asianwiki, wikipedia